Al-Hazaa Investment Group Acquires Ocean Mills in Al-Fujairah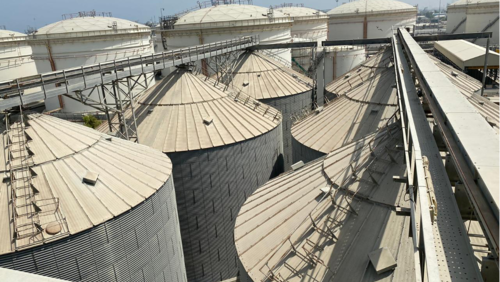 Al-Hazaa Investment Group, which owns and operates several flour mills in the Middle East has recently acquired a new flour mill in Al-Fujairah, UAE to expand its flour milling capacity in the UAE to 600t/ day and its storage capacity to 50,000 tons.
Al-Hazaa Group has already been operating in UAE since 2010 through its flour mills Al-Ain in Ajman. And due to the increased demand on the Group's products, the group decided to acquire a new mill to support the existing one in supplying flour to customers. This acquisition of the new mill will help Al-Hazaa Group to increase its market share and to focus on expanding its products ranges in the UAE.
The new Mill in Al-Fujairah, has its own wharf on the sea port, which will facilitate ships unloading of grains and transporting them to both mills of Al-Hazaa in the country. This new location on the Arabian Sea will increase the group's competitiveness in the UAE and will increase its export opportunities to neighboring countries that consume large quantities of flour, such as the Iraqi and the Yemeni markets.