Al-Hazaa finds success through diversification (World Grain Magazine)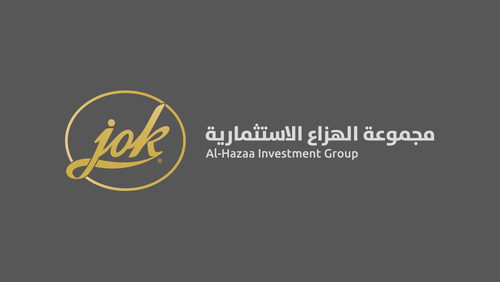 Since its humble beginnings nearly 80 years ago as a company operating a lone flour mill, the Al-Hazaa Investment Group has blossomed into a diverse organization with business interests in flour milling, feed milling, pasta and noodle production, plastics, renewable energy, banking and project management and implementation.
"The start of Al-Hazaa was in Iraq (in 1942) with a flour mill in Tikrit and grain trading activities in a country that was witnessing strong growth," Khalid Al-Hazaa, general manager of Al-Hazaa Investment Group, told World Grain. "The founder, Sharif Al-Hazaa, had a vision of future expansions other than grain milling and trading, which was later achieved by his eldest son, the current president and CEO of the Group, Jamal Al-Hazaa."
The company's initial successes were in Iraq, where it eventually operated five flour mills with a total milling capacity of 1,700 tonnes per day and a pasta factory, Khalid Al-Hazaa said
However, much of the company's growth and diversification has taken place in the last 25 years, beginning with the establishment of a flour mill in South Amman, Jordan, in 1997. Then came a flurry of expansion projects in the 21st century with the establishment of its third and fourth flour mills in Egypt and United Arab Emirates, a pasta factory, feed mill and maize mill in Jordan, as well as a plastic factory and a renewable energy plant both located in Jordan.
With business operations in four Middle Eastern countries, Al-Hazaa has evolved into a company with a regional footprint and aspirations to reach an even larger geographical area.
"We are currently focused on Arab markets," Khalid Al-Hazaa said. "Our next step might be entering the Saudi Arabian market. In fact, in 2019 our Group started taking a step in this direction by building a new flour mill in Aqaba, Jordan, at the Red Sea port, which will enable us to export some of our products in the Saudi markets."
He added: "Being present in Jordan has its advantages for the mill, as Jordan witnessed a high demand for flour due to the increase in population and being near countries that are considered large importers of flour such as Yemen, Syria and Iraq."
Flour milling
When it was built 24 years ago, the South Amman Mill's daily flour production capacity was just 200 tonnes, but after multiple expansions it is now the largest flour mill in Jordan with total daily milling capacity of 1,000 tonnes per day and storage capacity of 100,000 tonnes of soft, semi-hard and hard wheat.
South Amman Mills, which has three separate production lines featuring Bühler AG equipment, holds 29% of the domestic market share for flour and is the only mill in Jordan that exports flour to neighboring countries.
Khalid Al-Hazaa said the almost continuous updating of technology has been one of the keys to the plant's success.
"We constantly update our machinery and equipment and follow the latest market trends and innovations," he said. "Almost all of our machinery and most of our factories are supplied by Bühler; their wonderful and reliable equipment can be used for a long time. Our relationship with Bühler is not a commercial relationship to only supply equipment, but rather extends to technical support, research and development, exchanging and sharing experiences, opening new markets and partnering in the implementation of projects."
He added that the South Amman Mill has strong relations with other international, well-known suppliers of raw materials, machines and equipment, such as Louis Dreyfus, Bunge, Cargill, Invivo, Chopin, Perten, Brabender, Mühlenchemie and others.
South Amman Mills has its own fleet of transport cars and flour trails to transport flour to consumers on a daily basis, with more than 50 distribution vehicles delivering flour to 2,400 bakeries in Jordan, Khalid Al-Hazaa said.
"South Amman Mills has a strong network of relationships with major consumers as well as huge food factories and bakeries in the region," he said.
The mill has an integrated laboratory that supports the production department in improving flour quality and developing new products, Khalid Al-Hazaa said, adding that the lab also offers comprehensive analytical services to customers so they can examine the quality of wheat, flour, dough and baked foods.
The company is in the process of building a Bakery Development Center in collaboration with the German company, MIWE, at the South Amman Mills location.
"The center will support the group's activities in the field of flour and bakery ingredients production, and in research and development, especially to innovate and develop new bakery products in Jordan and other countries in which Al-Hazaa operates in," Khalid Al-Hazaa said. "It will also help in training employees and customers for innovative baking techniques."
With the emphasis on development and innovation, South Amman Mills now offers 120 products that fulfill the needs of bakeries, factories and home consumption requirements in small, large and bulk packaging.
Khalid Al-Hazaa said the demand for gluten-free products — particularly corn, chickpea, and almond flour — has been on the rise in Jordan and other Middle East countries due to the growing awareness of celiac disease as well as the increase in special diets.
"In recent years, we have focused on developing gluten-free products in addition to fortified flour with micronutrients like iron, vitamins and folic acid," Khalid Al-Hazaa said. "At South Amman Mills, we have the only stone mill in Jordan that enables us to produce whole grain flour that is highly requested in the country. We believe that consumers in Jordan are preferring products that are healthier and with more natural ingredients."
South Amman Mills recently introduced more bakery ingredients products, including cake and muffin mixes, ready dough, bread premixes and whipping cream as well as other non-flour offerings.
"After the (COVID-19) pandemic hit and people stayed home, Jordan witnessed an increased demand for flour and food products," Khalid Al-Hazaa explained. "Therefore, we decided to expand our products to include more consumer goods other than flour, and we started with noodles, pasta and gluten-free products. We are hoping that through this new addition of products we will offer an integrated food basket that covers all household needs.
"South Amman Mills has a vision of being not merely a flour mill, but also a reliable supplier of food commodities in Jordan and the region in terms of storing, producing and supplying products and to enhance food security."
Other business units
Al-Hazaa Investment Group, seeing an opportunity to fill a need for the country and region, started work in 2016 on its Al-Hasad Maize Mill in the Daba area of Amman, Jordan.
"This encouraged us to establish this mill, to supply the needs of the local market and neighboring markets," said Khalid Al-Hazaa.
The 200-tonne-per-day (tpd) mill is the first of its kind in Jordan, producing maize grits, corn flour, corn germ and other byproducts. The greenfield project, which includes a multi-story mill, storage silos and related outbuildings, cost $14 million to build and took two years to complete.
"We have started this project from scratch and designed the mill and storage silos along with its outbuildings and all other facilities," he said. "We, as Al-Hazaa Investment Group, are very proud to have such a developed and unique project in the region that serves our country and other neighboring countries. We are intending to further expand the project in the future and therefore there is room and plans for the potential expansion."
The Group also has the only noodles factory in Jordan. Khalid Al-Hazaa said demand for instant noodles in the region is increasing and it is now exporting this product to 20 countries. Al-Hazaa also has a pasta factory in Jordan that sells to domestic markets and also exports products to regional customers, and another factory in Iraq that has been in operation since 1967.
An environmentally conscious company, Al-Hazaa is on the cutting edge of the movement to utilize more "green" energy sources and reduce carbon emissions.
Khalid Al-Hazaa said the company "has a vision of producing renewable energy in order to reduce production costs while preserving the environment and the country's natural resources. Therefore, Al-Hazaa developed a solar power plant in Jordan that has a daily production capacity of 21 megawatts and that supplies all the Group's factories in Jordan with sustainable, clean energy, which helped our mill to grow and increase its competitiveness by providing clean and free energy for its operation."
COVID-19 challenges
Like all flour milling companies, Al-Hazaa has had to adapt to a new way of doing business during the COVID-19 pandemic, now in its second year since originating in China in late 2019. This included taking steps to ensure the safety of its employees as well as targeting more product for home use.
"At the beginning of the lockdown, the mill had to reduce the number of workers per shift to ensure the safety of employees while doing their duty," Khalid Al-Hazaa said. "In addition to the concerns regarding having enough supply of grains, also millers and technicians from outside Jordan weren't able to enter the country which caused many work delays."
Although the pandemic presented challenges, Al-Hazaa also found opportunity amidst the adversity.
"We created an application for online flour delivery," he said. "The online application delivers flour and bakery ingredients for customers directly from South Amman Mills and from two other mills that are owned by the Al-Hazaa Group in Jordan. And this was one of the reasons that contributed to the increase in our sales during the pandemic, as we offered bakeries and customers the opportunity to order flour directly and have it delivered to them."
One of the challenges arising from this global health crisis is rising food costs, which has caused some countries to restrict wheat exports to stem the tide against domestic food inflation. For a company like Al-Hazaa, who depends of foreign wheat suppliers, there is cause for concern.
"Since the beginning of the pandemic, we've been watching the market closely," Khalid Al-Hazaa said. "Our concerns are increasing day by day about whether some Black Sea countries, such as Russia, will impose taxes on wheat exports or think about limiting their grain export activities, which prompted us to develop a strategic plan that includes increasing grain storage capacity and diversifying the sources and origins of our wheat purchases. Recently, we purchased a vessel of Australian wheat, which is expected to arrive at the Port of Aqaba (in March). It is the first time for Jordan to buy a full Panamax vessel of Australian wheat."
At the start of 2021, the company has shifted its focus back to where it all began, in Iraq, where it is updating and expanding its mills "to be ready for the anticipated decision of the Iraqi government to lift the subsidy on wheat flour and allow the private sector to import wheat directly and produce the fine flour to replace the imported flour."
At Al-Hazaa, milling is a family affair
Three generations have overseen the business operations of Al-Hazaa since its inception in 1942.
Khalid Al-Hazaa, son of founder Shariff Al-Hazaa, said each generation has taken the lessons it has learned from the previous generation and tried to find ways to improve the company during their tenure.
"Our philosophy when it comes to newer generations joining the group is transferring the know-how from generation to generation and to focus on the academic side of the milling industry, because we believe that working in the food industry, especially in the milling field, is a legacy that Al-Hazaa has inherited over generations," Khalid Al-Hazaa said. "We try to pass it on to future generations so they can add their distinctive touch and have a positive role.
"We are happy to see that some of the Al-Hazaa family's younger generations are choosing this field, too, and are already enrolling in milling schools and working their way up."
He noted that over the years 11 family members have studied milling in Germany, in Swiss milling schools or other Bühler training centers.