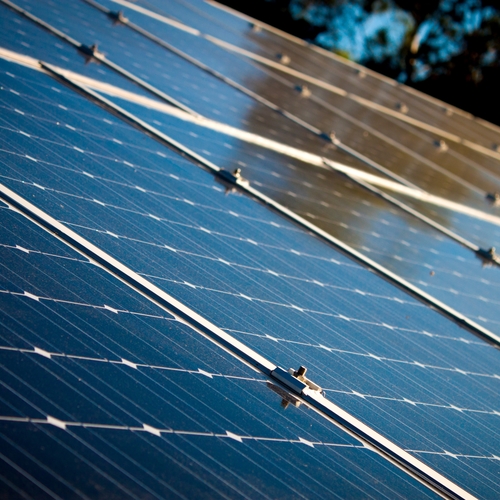 About
Al-Hazaa Company for Renewable Energy was founded in 2017 as a subsidiary company of Al-Hazaa Investment Group for the purpose of building and running a solar energy project that provides the electricity needed to operate the facilities of Al-Hazaa Investment Group in Jordan.
Al-Hazaa Company for Renewable Energy was built using the best available technologies in the field of renewable energy. A contract has been made with Sol9 Company in Spain to install this system using solar panels manufactured by Jinko Solar Company in China that are connected to a solar tracker made by Soltec Company in Spain. The solar tracker moves solar panels according to the sun's direction in order to take the maximum advantage of sunlight. The panels are also connected to solar inverters made by LTI Company in Germany and to generators made by Ulusoy Company in Turkey. The plant produces an electric power of 16.5MW and is expected to produce 36 million kW per year.
Al-Hazaa Company for Renewable Energy is the biggest, private-use solar power plant in the Hashemite Kingdom of Jordan that was built on a 400 dunam area located 30 km south of Queen Alia Airport in Al Zumayla town. There are plans to expand this plant to serve the growing number of Al-Hazaa Investment Group's facilities. The majority of work needed to connect the project with Queen Alia Airport substation was completed and the plant will be operated in early 2019.
Gallery